Open Platform for European Networking and Repurposing of Oncological Assets and Drugs
The aim of the NEWROAD project is to develop an EU-wide capability for Systematic Drug Repurposing (SDR). To achieve this NEWROAD will develop an open, collaborative in silico platform for the repurposing of drugs in oncology based on Augmented Intelligence (AuI) architecture layered on top of Artificial Intelligence (AI) algorithms, initially targeted at rare and paediatric cancer research.
The platform will be designed with easy-to-use yet powerful AI features that aim to encourage researcher engagement and collaboration. NEWROAD will be deployable on a network of high-performance computers and in the cloud, and will leverage data provided by hospitals, clinics, pharmaceutical companies etc. in the European Community.
The NEWROAD platform will have a triple function:
1. The development of novel therapies based on the repurposing of drugs (initial focus on oncology);
2. the sharing of clinical data by entities in the European Community;
3. the development of an open collaborative platform for SDR.

Department of Pharmacy of the University of Salerno.

An artificial intelligence (AI)-powered drug discovery company focusing on designing new molecules and materials for therapeutics.

A pioneering biopharmaceutical company focused on discovery, design and initial clinical development of a new generation of medicines.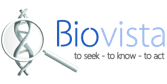 A pioneer of AI and systematic drug repositioning.